Raipur, August 20, 2023: Despite having a strong Congress government in Chhattisgarh the AICC today picked up only two leaders from the state for the all-powerful Congress Working Committee.
Of the two leaders, one is actually a CWC member whereas the other leader is a permanent invitee, although Chhattisgarh was contributing a lot for strengthening the party.
Home Minister Tamradhwaj Sahu is only picked up for the CWC membership from Chhattisgarh.
Rajya Sabha member Phulodevi Netam is made a permanent invitee in to the CWC.
AICC President Mallikarjun Kharge re-constituted the CWC with making 39 as members and 23 as permanent invitees.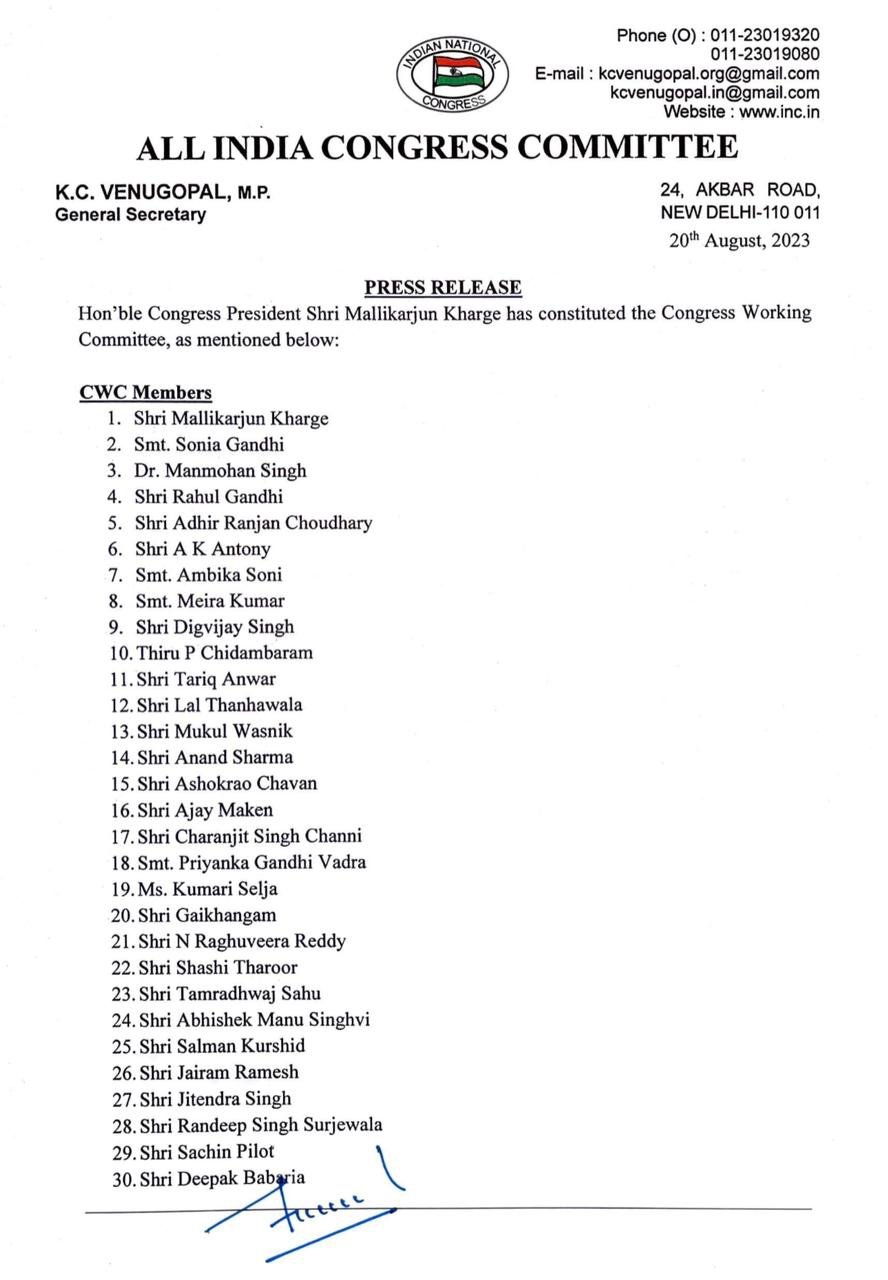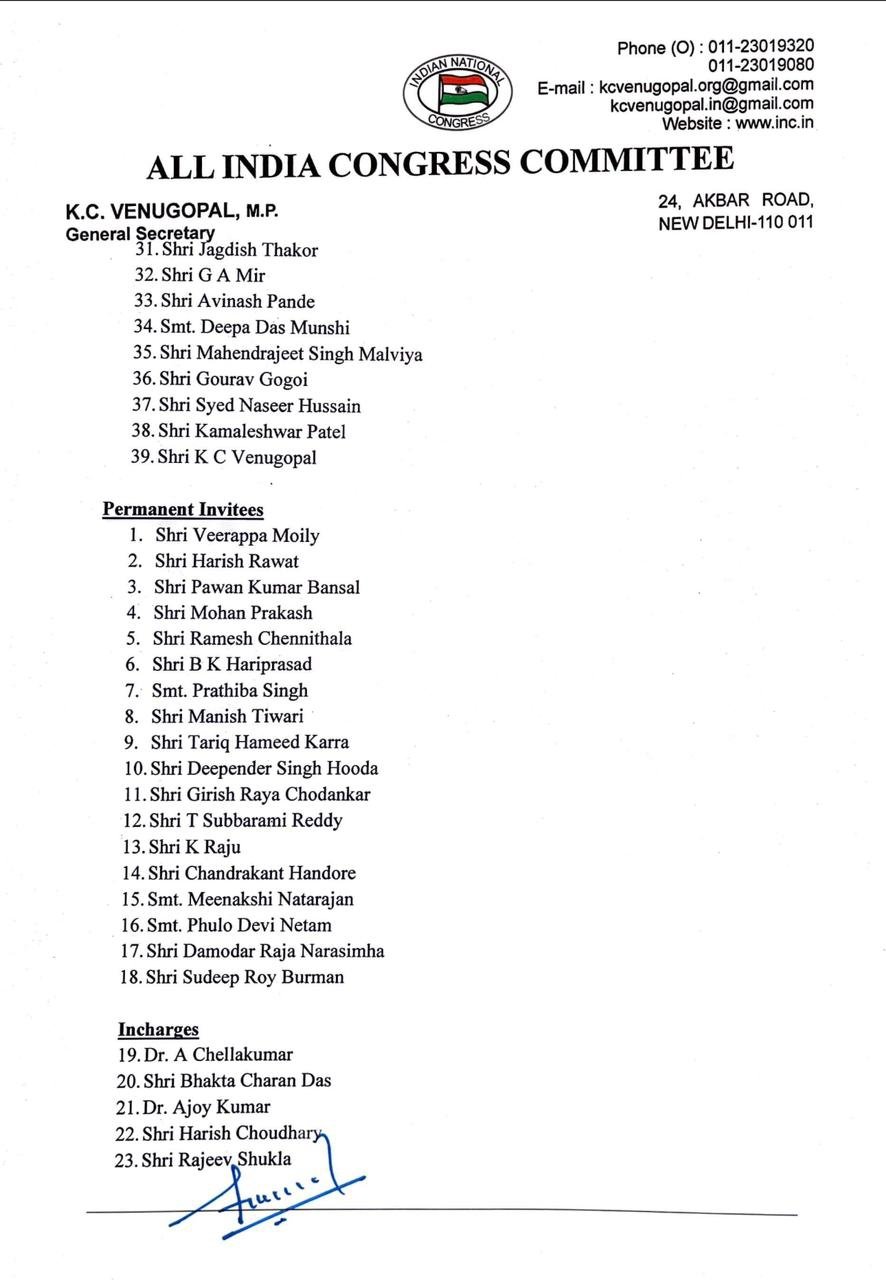 Tamradhwaj Sahu is a known face in the state and was in the race for Chief ministership in 2018 assembly election.
Chhattisgarh Chief Minister Bhupesh Baghel today wrote a letter to the Prime Minister Narendra Modi against the previous Dr Raman Singh government and said despite declaration of ODF 15 lakh families of the state are lacking proper toilet facilities.