Read Time:
2 Minute, 11 Second
New Delhi, March 12, 2023: A record more than 5000 lakh tons of sugarcane was produced in the country in the season 2021-22, official sources said today.
Out of this production, about 3574 lakh tons of sugarcane was crushed by sugar mills to produce about 394 lakh tons of sugar (Sucrose), the officials said,
Out of the 394 lakh tons of sugar (Sucrose), 36 lakh tons sugar was diverted to ethanol production and 359 lakh tons sugar was produced by sugar mills, the sources added.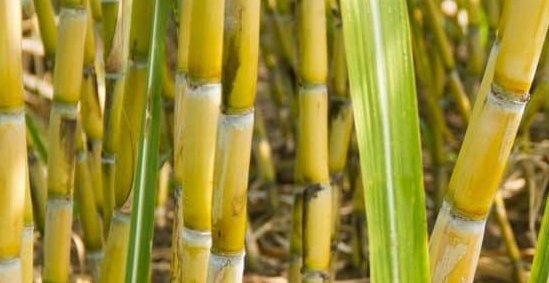 During 2021-22, revenue of more than ₹ 20,000 crore was made by sugar mills and distilleries from sale of ethanol, they said.
The year 2021-22 has proved to be a watershed season for Indian Sugar Sector.
All records of sugarcane production, sugar production, sugar exports, cane procured, cane dues paid and ethanol production were made during the season.
Sugar sector in India is now self-sufficient with no subsidy, they said.
India has emerged as the world's largest producer and consumer of sugar as well as the world's 2nd largest exporter of sugar after Brazil, in Sugar Season (Oct-Sep) 2021-22.
In every sugar season, production of sugar is around 320-360 lakh tons as against the domestic consumption of 260-280 lakh tons, which results in huge carry over stock of sugar with mills.
Due to excess availability of sugar in the country, the ex-mill prices of sugar remain subdued resulting in cash loss to sugar mills.
This excess stock of about 60-80 lakh tons also leads to blockage of funds and affects the liquidity of sugar mills resulting in accumulation of cane price arrears.
With a view to prevent cash loss to sugar mills caused due to subdued sugar prices, Government of India in June 2018 introduced the concept of Minimum Selling Price (MSP) of sugar and fixed MSP of sugar at Rs. 29 per kg which was revised to Rs 31 per kg with effect from 14.02.2019.
The Central Government has been encouraging sugar mills also to divert sugar to ethanol and also to export surplus sugar so that sugar mills may make payment of cane dues to farmers in time and also mills may have better financial conditions to continue their operations.
Maritime trade has been playing an important role in the trade and economic development of India, President Droupadi Murmu said here today.