Raipur, June 28, 2023: Senior Minister T S Singhdeo was today named as the Deputy Chief Minister of Chhattisgarh.
"Congress President has approved the proposal for the appointment of Shri T S Singh Deo as the Deputy Chief Minister in Chhattisgarh Government," AICC General Secretary K C Venugopal through a release said.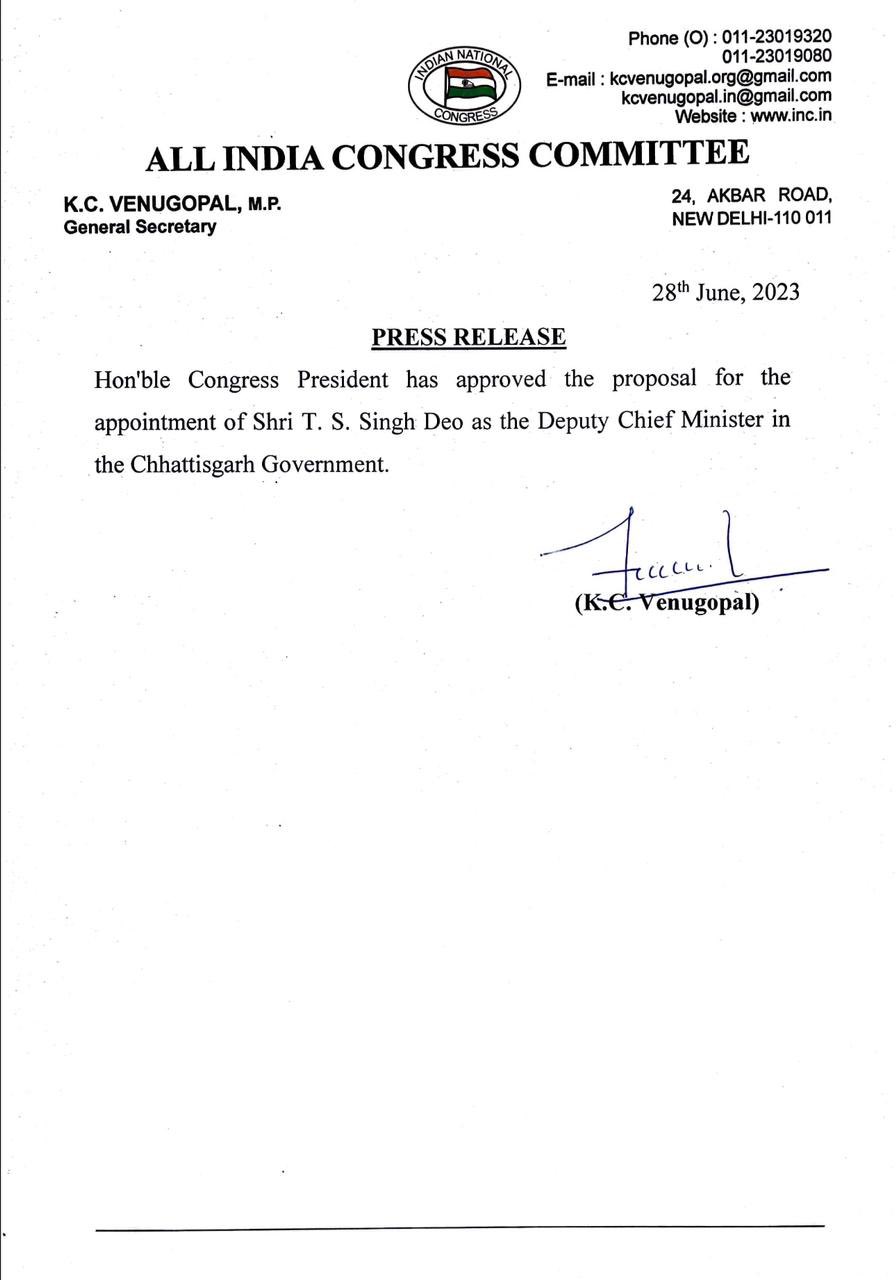 Chief Minister Bhupesh Baghel reacting to the development said "hain taiyar hum" (I am ready for this).
"Congratulation and best wishes to Maharaj Sahab (T S Singhdeo) for the responsibility of Deputy Chief Minister," Baghel said in a twitter message.
Baghel and Singhdeo have been locked in a political war over the so called power sharing formula as the senior Minister on several occasions had openly expressed his desire to become the Chief Minister.
Maritime trade has been playing an important role in the trade and economic development of India, President Droupadi Murmu said here today.