Raipur, August 17, 2023: In a first, BJP today declared the names of 21 candidates for yearend assembly election in Chhattisgarh.
Durg BJP Lok Sabha MP Vijay Baghel will contest against the Chief Minister Bhupesh Baghel from Patan assembly segment.
According to the list, former Home Minister and senior tribal leader Ram Vichar Netam has been fielded from Ramanujganj ST seat.
Bhulan Singh Maravi has been made candidate from Premnagar, Laxmi Rajwade from Bhatgaon, Shakuntala Singh Porthe from Pratappur ST, Prabodh Minj from Lundra ST, Mahesh Sahu from Kharsia and Harischandra Rathia for Dharamjaigarh (ST) seat.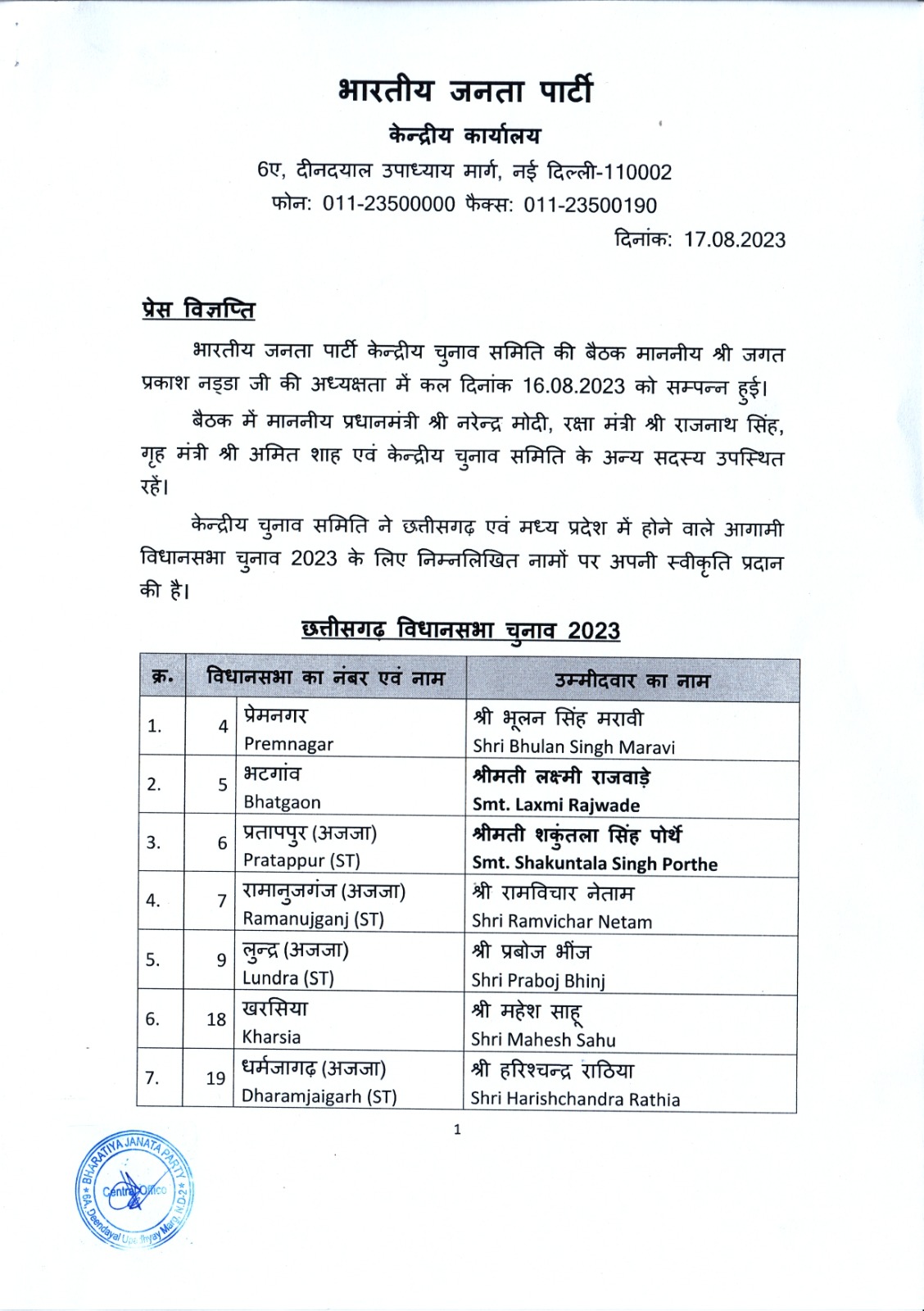 Lakhanlal Dewangan will contest from Korba, Pranav Kumar Marpachhi from Marwahi (ST), Sarla Kosaria from Saraipali (SC), Alka Chandrakar from Khallari, Indrakumar Sahu from Rajim, Shrawan Markam from Sihawa (ST) and Devlal Halwa Thakur will contest as a BJP candidate from Daundi Lohara (ST).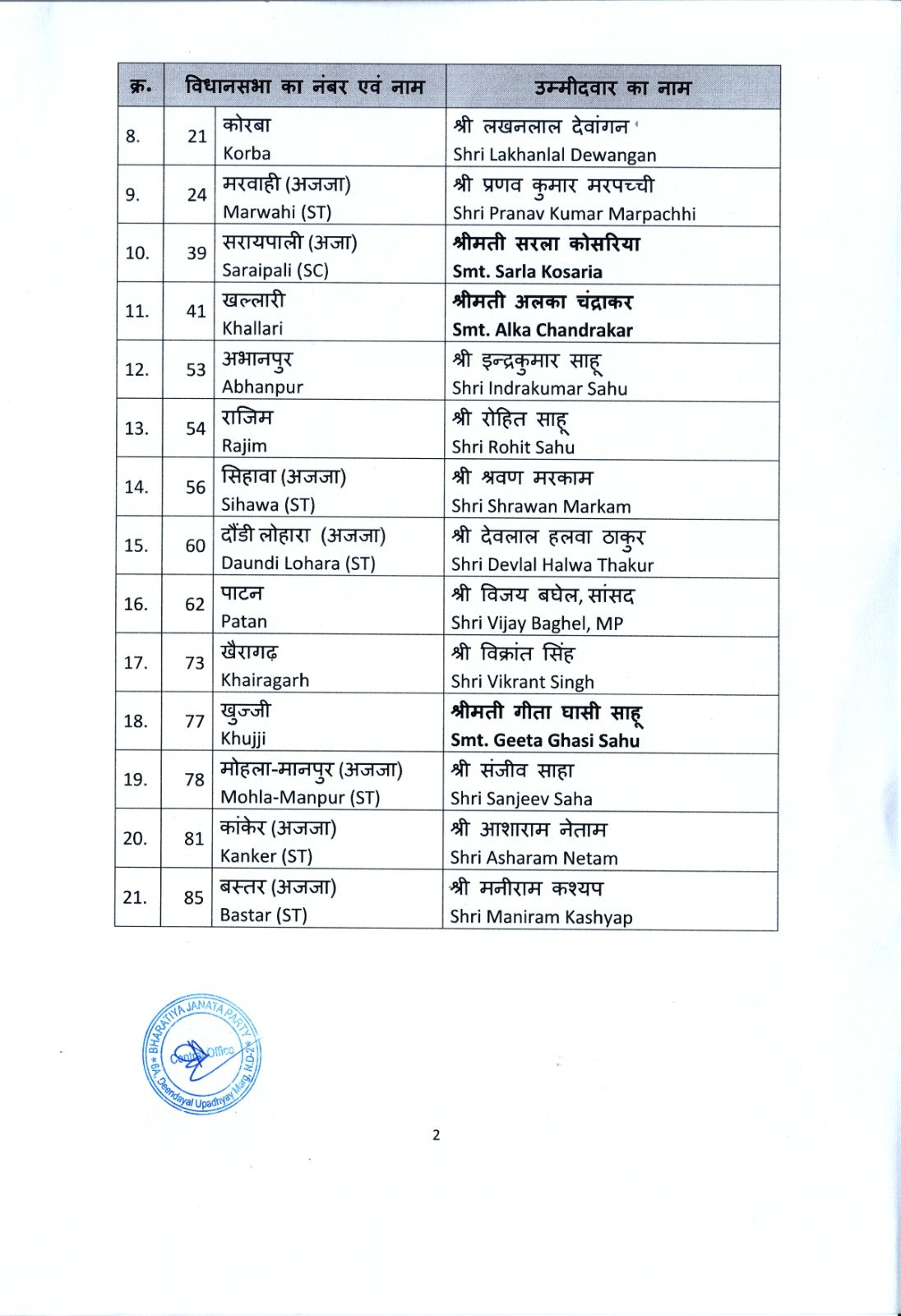 Vikrant Singh is made candidate from Khairagarh, Geeta Ghasi Sahu from Khujji, Sanjeev Saha from Mohala Manpur (ST), Asharam Netam from Kanker (ST) and Maniram Kashyap from Bastar (ST) seat.
Chhattisgarh Chief Minister Bhupesh Baghel today wrote a letter to the Prime Minister Narendra Modi against the previous Dr Raman Singh government and said despite declaration of ODF 15 lakh families of the state are lacking proper toilet facilities.